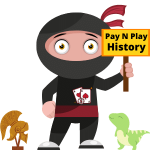 A no account casino allows players to win money without requiring them to create an account. It's an innovative new option that eliminates the need to provide sensitive personal information, which adds an extra layer of privacy and security.
They're also more convenient, allowing you to skip the registration process and get right to the action. But where did pay n play casinos come from? Here's how we got here – and where we are today.
Why Was Pay n Play Needed in the First Place?
The history of pay and play begins in the early days of online gambling. In the early 2000s, many online casinos began to offer casino games that could be played for real money. However, these casino games were often plagued by issues such as fraud and cheating. There was no good way to identify the player, which also led to bonus abuse.
As a result, many players were reluctant to gamble online. To address these concerns, a new type of online casino emerged in 2016: the Pay and play casino. These casinos promised fair games and secure, fast transactions. And they quickly gained popularity with players. Today, pay and play casinos are a major force in the online gambling industry, offering a convenient and trusted way to gamble online. Let's take it from the beginning.
1996: Cryptologic Launches Online Casino with an Integrated Payment System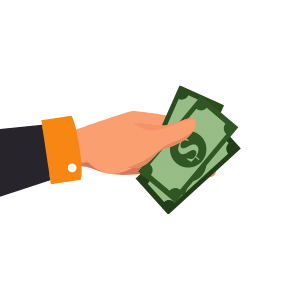 When Microgaming first launched its online casino in South Africa in 1994, payments were manually processed, and not done online.
It wasn't until Cryptologic launched a casino in 1996 with an integrated payment system that players could do everything online: join, deposit, bet, and withdraw.
This is what we know as an online casino today. And while we've come a long way since then, that's still the basic principle of a gambling website.
2008: Trustly Is Founded
In 2008, Trustly launched Glue Finance in Stockholm, Sweden, as a way for folks to pay over the internet without using their credit card or an app. That means you didn't need to open a Trustly account to use the system, it simply acts as a mediator between the website and your bank account. This is nowadays called a Trustly casino.
Unlike PayPal and other popular e-wallets, Trustly doesn't require you to upload money or connect your credit card to an app either. Suddenly, there was a seamless way to make online payments simply by using an existing online banking login.
2009: Cryptocurrency Casinos Begin to Pop Up Around the World
Bitcoin was introduced to the world in 2009. And while practically everyone has a general idea of what Bitcoin is, many don't know that its primary use in its early days was for online gambling transactions.
Players could instantly deposit and withdraw cryptocurrency at sites that would accept them, and they would also exchange them directly with each other after making a bet.
It wasn't long before cryptocurrency pay n play casinos were relatively commonplace.
2016: Trustly Accepts Online Casino Payments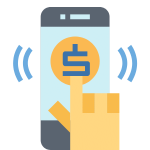 Starting in 2016, Trustly officially opened the door to pay n play casinos for players who didn't want to use cryptocurrency. Instead, players could use the bank accounts with the stable, centralized currency they're more comfortable with along with BankID.
The first Trustly pay n play casinos were introduced in Sweden, Germany, and Finland. But they've since spread throughout the world, with Canada and Estonia being two additional markets with a nice selection of no account casinos.
Today: Pay N Play Casinos Are Just a Click Away
Trustly remains the premier option for pay n play casinos. Perhaps in the future, more competition will pop up. But that won't affect the online casino player (except maybe in terms of the number of websites to gamble at). If you fancy sports betting, there are now no account betting sites that you can choose from as well!
Trustly simply cuts out the need to add personal information. And in 2021 and beyond, players around the world can win money without creating an account thanks to this state-of-the-art approach to online gambling. What's even better, is that pay n play can be found at the majority of best payout casinos!
If you still find the topic confusing, I suggest you read this casino glossary that helps you understand all these new casino terms.
More Casino Information
Last Updated on May 24, 2022 by Max Deranker