I'm glad that you want to know more about topnoaccountcasinos.com! Our intention is to become the top destination for every player across the globe that is looking for hassle-free online casino entertainment. We are truly passionate about what we do and with all the industry experience that we gained over the years, we'll reach our goal soon enough.
Regardless of your experience with online casino, we'll guide you to a safe site that you will enjoy.
Meet Our Editor In Chief
My name is Max Deranker and I'm the initiative taker and editor in chief of this wonderful website. My casino journey started back when I was 19 and explored "Jack Vegas Machines" on my first trip to Stockholm. This is also where I was introduced to the Gambling industry as I happened to sit beside a few fellows that worked for Mr Green. They told me all about the business and how much fun they had at work.
And so I decided to give it a go and applied for a few gigs, and landed a job at Expert back in 2010.
Ever since, I've worked for online casinos – Until Covid-19 stroke and I lost my job with the online casino I was working for.
But I decided to fight back.
Topnoaccountcasinos.com is the result of all the hard work and industry information that I've gained over the years. I want to share this with fellow players so that they can discover the true beauty of online gambling.
Trust me, and you'll never ever play at a boring online casino ever again – that is .my promise to you. Wanna read more about my entrepreneurial journey? Here is a Q&A with me from Great.com.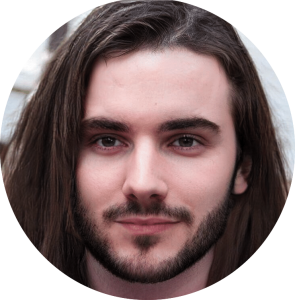 Affiliate Disclosure
In order to be able to focus on this project full time, and not charge our users for the information and the content, we've decided to form our website around an affiliate business model. Meaning that we charge our partners instead when our readers decide to join a casino through our links.
Yet, we are not owned by any of the brands that you see on the website and perform our tests and reviews non-biased.
Gamble Responsible
If you've had any history of problem gambling in the past, stay away from gambling with real money. We strongly recommend setting your limits upon registering an account and never play with money that you cannot afford to lose.
Want to know more? Why don't you contact us?
Last Updated on May 4, 2021 by Max Deranker