The casino and gaming industry in Canada has an intricate story. But, it's come a long way since. Canadian players can legally enjoy an authentic casino experience online. They can also bet while playing their favourite games for real money and enjoy quality promotions.
On this page, we provide details of the gambling laws of Canada so that you don't need to worry about doing anything illegal while enjoying gambling sites. This information is valuable and unbiased, offering you insightful details. You may want to dig into our casino glossary if you find any of the mentioned terms unfamiliar.
Before We Start, Here's What You Need To Know
Canadian players are not at any legal risk when online gambling at foreign casino sites or even EU casinos
Unless your gambling incomes can be seen as employment, they are never taxable.
Not a single Canadian citizen has ever been prosecuted for their online gambling activities. Including casino, betting, and poker.
The Criminal Code of Canada does not explicitly criminalize playing at online casino sites
5 Best Legal Online Gambling Sites in Canada
The Gambling Laws in Canada
Canada consists of different regions, provinces, territories, and cities. With that said, the various provinces have different gambling laws. Such as casinos and online gaming activities. Yet, when it comes to paying tax on winnings, the same rules apply no matter where you live in Canada.
The online gambling industry in Canada has a complex history. It first started legal, but then legislation claimed pieces of it out of law back in 1892. But, like many things, the law became more relaxed as time progressed.
And so, the reformed Criminal Code of 1970 opened gambling back up. How? By allowing individual provinces to regulate and license online gambling in Canada regionally. This then led to the development of land-based casinos around the country. Lotteries and bingo were run by provincial gaming authorities, which became big within the country.
In 1985, Slots Became Legal
Later on, in 1985, gaming machines became legal, and only a few short years later, casinos appeared in many territories of the country. Several years later, almost every type of gambling, from lottery to sports, has been legalized in Canada, except for online gambling. Online gaming has always been considered a grey area under Canadian law. Such that, the government doesn't grant local casinos with valid licenses to operate internet casinos for real money.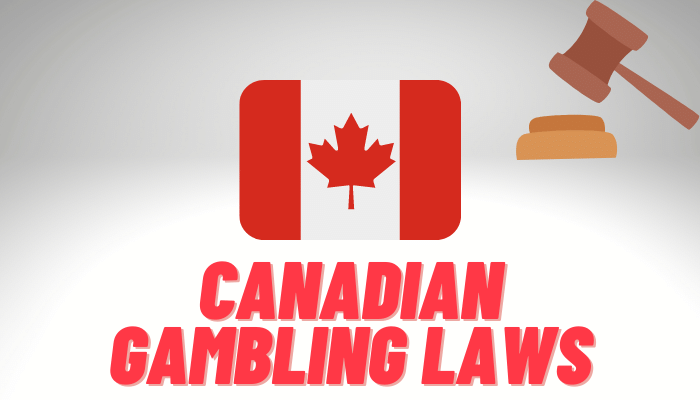 As long as it's a legit and licensed casino, this method remains popular for playing with real money online. And most importantly, this way gambling is legal in Canada.
However, there's a twist. Every province does have permission to legalize specific types of gambling that can be operated on a computer or mobile device. This provides provinces some say on what type of online gambling should be legalized within its boundaries.
Canadian gambling and its rules are not as simple as most legal things. A section in the Criminal Code states that only the government and its provinces may operate any form of gambling. There's an exception to this – the Kahnawake Mohawk Nation has been permitted to operate its casino website for players.
And apart from this, players can enjoy plenty of gambling and sports action at offshore-based online casinos. As long as it's a legit and licensed casino, this method remains popular for playing with real money online. And most importantly, this way, gambling is legal in Canada.
| | |
| --- | --- |
| Online Gambling Activity | Legal? |
| Online Slots | Yes |
| Online Blackjack | Yes |
| Online Baccarat | Yes |
| Online Roulette | Yes |
| Online Craps | Yes |
| Online Lotteries | Yes |
| Online Betting | Yes |
Regulators and Gaming Authorities
The provincial gaming authorities for each Canadian province are:
Alberta – Alberta Gaming and Liquor Commission
British Columbia – BCLC
Saskatchewan – Saskatchewan Liquor and Gaming Authority
Manitoba – Liquor and Gaming Commission of Manitoba
New Brunswick – New Brunswick Gaming control
New Foundland – Service NL
Nova Scotia – Alcohol, Gaming, Fuel, and Tobacco Division Service of Nova Scotia
Ontario – Ontario Lottery and Gaming Corporation
Quebec – Loto Quebec
Prince Edward Island – Prince Edward Island Lotteries Commission
Most of these gaming authorities offer casino games on their own gambling portals. But, the quality of promotions and games available are often somewhat lacking compared to offshore sites.
According to the gambling law, companies aren't allowed to operate any online casinos in the country. So, most gaming servers are located on the Kahnawake native reserve, which is still the territory of Canada. Yes, the details of these laws are complex.
As mentioned before, plenty of offshore casino sites are open, with the list growing rapidly. The most trusted offshore sites are licensed by the MGA, the Gibraltar and Cyprus Gambling Commissions, and the UKGC, which supports online gaming for players in Canada. The Mga casino gaming sites offer reliable payment methods and real money games such as online slots, blackjack, poker and bingo for residents. Check out some of the best online casinos in Canada here.
April 2022: Ontario Opens Legal Online Gambling Market
As of the 4th of April, 2022, iGaming Ontario, a division of the AGCO, will be responsible for regulating this new industry and issuing licenses to online gambling operators and suppliers in the state of Ontario.
Ahead of the opening, iGaming Ontario has already handed out licenses to several popular brands, with more expected soon:
PointsBet
Bet365
FanDuel
888
TheScore
Rivalry
Rush Street
This was a very anticipated regulatory event for many. However, the rest of the country is still falling into a gray zone and relying on offshore online casinos and gambling sites. If you are a player from Ontario, however, we suggest that you play at the regulated brands in the state.
Introduction to Kahnawake Gaming Commission
This Kahnawake commission was established in 1996 and it's a regulatory body that licenses betting and playing games on Mohawk Territory. The Kahnawake Mohawks are free to govern their affairs with complete territory jurisdiction. This includes gambling at online casinos, sports betting websites, and land-based gambling sites.
Until now, the commission has licensed over 50 online casino operators with more than 250 sites. As well as three physical poker rooms that are situated within the Mohawk Territory of Kahnawake. For an operator to be licensed by the commission, they must first meet specific requirements. If these requirements aren't met, the commission can decline a license application or revoke an existing one making it illegal to operate. Read more about Kahnawake casinos here.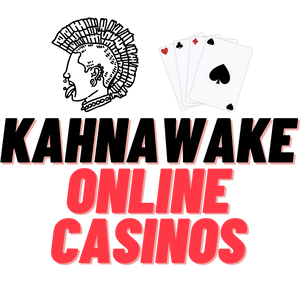 Online Gambling in Canada – Statistics
After looking at the statistics, we've noticed that the year 2020 was an unprecedented high year for the Canadian gambling market within each type. Since 2011, online gambling gained more and more popularity, growing at a steady pace each year. However, from the year 2019 to the year 2020, there was a $70 million increase in casino games alone. Betting increased by $3 million while bingo and other gaming jumped up from $162.16 million to $170.41 million gained in just one year. All this according to Statista.
Additionally, although various types of gambling increased in usage and popularity from 2019 to 2020, it's interesting to see that the total mobile usage decreased. We predict that since many people were home throughout the pandemic, they were using their desktops for gaming and sports sites much more often.
As online gaming becomes more popular and governments start to see the benefit of it economically, we won't be surprised if these numbers continue to rise. Until then, you can read our comprehensive article on mobile casinos and find something that you might fancy.
Where Are the Offshore Online Casinos Licensed?
It is illegal to operate an online casino IN Canada without a license. Yet, it's safe and legal for Canadians to play at any offshore online casino, that has a valid license and check games for fairness. Good deposit payment options and fast casino withdrawals are important as well.
The details of the federal law don't explicitly address offshore gaming sites within the Criminal Code of Canada. And so, Canadians can freely play at offshore casinos without having to worry about breaking any laws.
Offshore gambling sites offer secure, reliable, and quality offerings. They must follow strict regulations and details from authorities, which helps them keep a high standard. Thus, players can be confident knowing they are in a responsible and legal environment. What players enjoy most about offshore online casinos is the casino games, sports betting, fair gameplay, secure payment method, customer service, and bonuses.
Some top licensed offshore online casinos are LeoVegas, Mr. Green, 7Bit Casino, Casumo, JackpotCity Casino, and Royal Panda. Most of these offshore sites are licensed by online gaming authorities based in Cyprus, Gibraltar, Malta, and the U.K. Always check to ensure that these sites have their license stamp visible at the bottom of their website (or elsewhere on-site).
A great range of slot machines, table games, live casino games, and sports betting offerings can be found at the sites mentioned and more. The best casino online sites also offer payment options that are trusted and well-known across the board for a safe and secure experience.
Do I Pay Tax on my Winnings at an Online Casino?
Under Canadian law, winnings from an online casino or sports betting count as windfalls that don't need to be reported on your taxes. But there's a catch, if you are a professional gambler, your winnings are taxable and must be reported. So, the question of whether you need to pay taxes on your winnings depends on whether you gamble casually or if it's your primary source of income.
Further, for casual players, there aren't any casino limits regarding tax-free casino winnings. You don't have to pay income taxes on your winnings. The only time you would need to worry about paying taxes is if you're a professional that makes your total income from various forms of gambling. This can equal running your own business, which requires you to make a tax payment on your profits (winnings).
If you want to be sure, we recommend you consult your accountant or a tax attorney to know more about how this method might apply to you in Canada.
What's Considered Illegal Gambling in Canada?
Illegal gambling includes playing at online casinos in Canada that don't hold valid licenses. Also, Canadian-based players must be within the legal gambling ages. Depending on which province you are in, you must be 18-19 years old, under the laws in Canada.
Keep in mind that online gambling in Canada often falls into somewhat of a grey area. Canadian law doesn't prohibit the practice of betting on the internet but is considered legal; it requires a service to be licensed or owned by a provincial government. With that said, over 1,000 offshore online casinos offer their services and sports fun to Canadian-based players.
Conclusion
A large range of gaming entertainment options is available throughout the nation's 10 provinces and three territories. Two of the most common forms are charitable and online gambling. Charitable gambling acts as a necessary income for non-profit organizations like churches. While online gambling is available throughout the country with few regulations.
The brick-and-mortar casinos that are common throughout Canada are especially popular in the southern provinces like Alberta, British Columbia, and Ontario. These casinos are each unique and vary from one another and they are owned by either First Nation tribes or by the Canadian government.
Although there is a fair amount of brick-and-mortar casino action in Canada, the popularity of online casino gaming sites has grown over recent years and is only going to keep growing. A big reason for this is that players can enjoy their time at the best licensed offshore casino site around the world without breaking any laws within Canada. There are also no registration casinos for those players looking for a quick and legal gamble.
And so, we have done the background check and if you haven't already had a go at playing at an online casino, we highly recommend finding a secure and legitimate site to enjoy online casino games, live casino games, betting on sports, and more!