Types of Slot Games
When you play online slots, you'll quickly realize they aren't identical. The fact is that there are several types of online slot games with their very own characteristics. Let's get through them together so that you can easier spot your favourite in the future!
Classic Slot Games/3-Reel Slots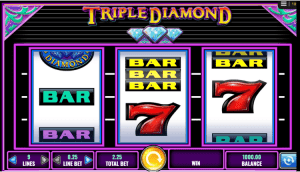 Classic online slots, also known as 3-reel slots, are a simple and nostalgic form of slot game that feature three reels, usually displaying traditional symbols such as fruit, bars, and bells.
They are designed to mimic the original mechanical slot machines of the 20th century, with simple gameplay and rules.
Classic online slots typically feature just one pay line which runs straight across the middle of the reels, making them relatively easy to understand and play. These games offer a low variance of winnings due to the reduced number of symbols in the reels.
Because these slots have fewer pay lines, the number of symbols is limited, so the winning combinations possible are lower than with more complex slots, but their simplicity is part of their charm.
Video slots/5-Reel Slots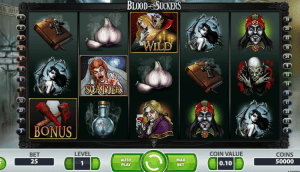 Video slots/5-reel slots are the most popular type of online slot games. They are called "video slots" because they feature advanced graphics, animations and sound effects that are akin to a video game.
They typically feature five reels, though some may have more, and multiple pay lines, ranging from a handful thousand. In addition, video slots offer a wider range of bonus features than classic slots.
Video slots also offer a plethora of exciting features such as wild symbols, scatter symbols, multipliers, bonus games and free spins rounds.
The many pay lines in video slots add an extra level of excitement to the gameplay. Players can adjust their bet size and sometimes even the number of active pay lines to fit their bankroll.
Video slots are available in various themes and offer players endless choices, whether they fancy music, sports or ancient history. With advanced graphics and exciting gameplay, video slots are perfect for players looking for a more immersive online casino experience.
Progressive Jackpot slots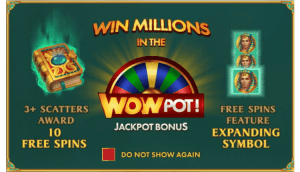 Progressive jackpots are a type of slot game in which the jackpot increases every time a player makes a bet without hitting the jackpot. The idea behind progressive jackpots is that a percentage of each player's wager goes toward the prize pool, which grows until somebody wins.
Progressive jackpot slots can either be standalone – meaning the jackpot builds up only in one game – or networked, where the jackpot builds up across multiple games from different casinos.
Networked jackpots, also known as 'linked' jackpots, generally lead to higher jackpots due to the widespread reach and contribution from multiple players across numerous casinos and platforms, leading to faster growth and massive payouts.
To win the progressive jackpot, players need to land the specific winning combination or activate the bonus round, where they will have a chance to spin for the jackpot.
The value of the jackpot can range from a few thousand to millions of dollars, and the biggest ever payouts have been in the tens of millions range.
Progressive jackpot slots typically have lower payout rates for normal wins than others because a large portion of each bet goes toward the jackpot pool.
They offer players the chance to win enormous sums of money; however, you'll need to have your fair share of luck in order to win the jackpot.
Mobile Slots Games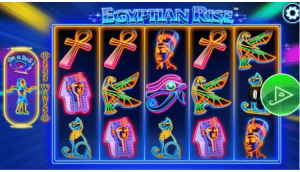 Mobile slot games are online slot games optimized for play on mobile devices such as smartphones and tablets.
These games are designed to be compatible with smaller screens and touchscreens, with gameplay and graphics optimized to work seamlessly on mobile devices.
Almost all games offered on online casinos today are optimized for mobile gaming. Modern online casinos prioritize mobile compatibility as almost all players tend to use mobile devices, so most games can now be played seamlessly across desktop, laptop, and mobile devices using web-based casino interfaces or native Apps on App stores.
Besides Mobile Responsive websites, Some online casinos offer Native mobile apps available for download from App stores so players can access their favourite games quickly and enjoy high-quality streaming and immersive gameplay. You can find those on our mobile casino page.