Last Updated By Max Deranker
Published
Online Casino Wagering Requirements
In this article on casino wagering requirements, you will learn more about this important term in the gambling world. That you get a welcome casino bonus and free spins as a new player is often indicated in large neon letters on the websites of the online casinos. After all, it is the trigger to bring in new players.
The terms and conditions are also mentioned, as it is mandatory for the online casino to be clear about them. You would do well to read them first before you start playing. But who does that? No one, unfortunately.
Welcome to this big guide on casino wagering requirements. We'll make sure to answer every possible question that you may have on online casino wagering and what you need to do in order to be able to withdraw your money.
What are Casino Wagering Requirements?
A wagering requirement is the amount of money that a player needs to play for (wager) before being able to make a withdrawal on bonus money.
Whenever you've been given a casino bonus, you need to convert that bonus into real money by playing casino games until you've met the requirement basically.
Wagering requirements are the obligatory evil of almost any casino bonus, especially the no deposit bonuses. The majority of online casinos lure players with lucrative deposit bonuses and free spins. As many as 99% of these bonuses cannot be immediately converted into cash (wager-free bonuses and cashback bonuses being the exception).
Attached Example to Clarify:
The online casino offers a bonus of 100% up to € 50. You deposit € 50 and you will receive an extra € 50 in bonus money. However, the casino has put an x40 wagering requirement on the bonus money. This means that you must use your € 50.00 bonus money to place bets with a total value of € 2,000 before you've passed the casino wagering requirement and are able to turn it into real money.
The calculation is done by multiplying the bonus money by the wagering requirement ($ 50 x 40) for a total of $ 2000. Simple, eh?
In some cases…
In some cases, however, an online casino may apply wagering requirements to both the bonus money and the amount you deposit. In the example above, that would mean that your deposit of € 50 is added to your € 50 (together 100 dollars or euros).
The bonus wagering then comes to € 4,000 (100 x 40). This clearly has a huge impact, effectively doubling how much you need to bet in this case. That is why it is very important to check the conditions whether you only have to bet your deposit match (100%) or the deposit + bonus to beat the requirements.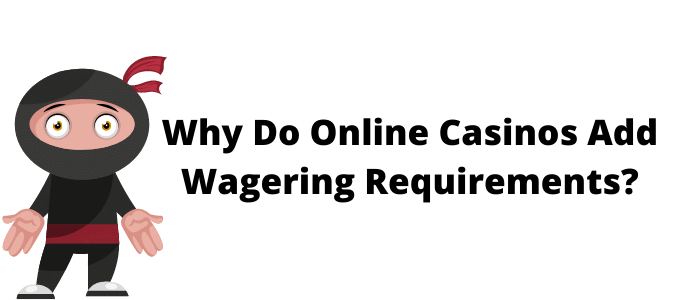 Why Online Casinos Use Wagering Requirements
The reason for this is simple: online casinos want to make money and keep the business going. Handing out free money wouldn't be good for the business.
Giving players bonus funds, free spins, and cashback bonuses is one way of encouraging new players to join the online casino. A deposit bonus is often also appreciated by the players.
Whatever happens, it's a nice extra gift from the online casinos to hand out; remember, they don't have to do this. But most players love free spins and a nice casino bonus.
So you are not alone. Most players get caught up in this at some point. So does that mean that you should not accept bonus money or a deposit bonus from the online casino? Does it mean that it is impossible to beat the casino wagering requirements? No, as there are ways to beat the wagering requirements in a more efficient matter.
Are Wagering Requirements Avoidable?
Nope, not really. At every online casino, the wagering requirements are stated in the terms and conditions. These requirements must be met before you can withdraw any winnings from your bonus. In general, the higher the wagering requirements, the harder it is to meet them. However, there are a few things you can do to increase your chances of meeting the requirements. Hang on, as we'll discuss just that below.
Can you beat wagering requirements arithmetically?
Yes, you can. It is possible to complete the wagering requirements. And it can be done in a few different ways.
Different Types of Bonuses
You should pay attention to the type of bonuses that you opt-in for. As we know, the choice is huge. Does the casino bonus you choose to apply to your deposit or only to the bonus money?
Can I use my free spins on all slots? All casinos have different conditions, so do not just deposit an amount immediately because before you know it, all your winnings go to the online casino instead of your pocket.
Choose the right casino game
Choosing the right casino game is also an important prerequisite for beating wagering requirements. This is because different casino games contribute differently to the bonus conditions.
For example, most slots often contribute 100% to completing wagering requirements, while other table games such as blackjack or roulette contribute 5% or are excluded at some online casinos. You also want to play the high RTP slots (you'll find some of the best paying online slots in this article).
Different Payout Percentage
Note, that some games, mostly slots, might be excluded due to a too high payout percentage. The online casinos protect themselves against this so that players do not abuse the bonus. Make, therefore sure that the slot of your choice contributes to the wagering requirements.
Choose your Playing Style
Finally, choose your own playing style. You have the choice of slots with high variation or slots with low variation. What does this mean for you? Well, the word high variation says it all. Here, if you win, you win big. But with these types of slots, it is certainly the case that they usually do not pay out often.
So you have a lower chance of winning more frequently. The low variation games payout quite often, but the amounts are lower. Find out what kind of player you are. This can be a good idea when hunting for that perfect slot game.
Are there any Casino Bonuses with no Wagering Requirements?
Yes, there are casino bonuses that you can take advantage of without any casino wagering requirements whatsoever. It is obviously not the regular first deposit bonus that we're talking about. Those, you will always need to wager.
There are online casinos that offer free spins without wagering requirements. Those do, however not give away too many free spins, and you always end up disappointed knowing that the bet amount is always the lowest.
The best no wagering requirement bonuses are Cashback bonuses, which are quite frequent among no account casinos. So if you're sick and tired of completing wagering requirements, why not try a cashback next time instead of a deposit bonus?
Do All Online Casinos Have the Same Wagering Requirements?
Each online casino uses a different bonus system and unique conditions. It's safe to say that they are not all equal. Online casino wagering requirements are set by the casinos to protect themselves from players that know how to beat wagering requirements. The risk level of the online casino varies, however.
If you want to be one of those players that know how to win real money from a bonus that you need to wager, here are our final tips:
Play high RTP games – You'll find them in our best payout slot article!
Don't stress, you do not need to finish the wagering requirement in one sit
Play responsibly
Read the fine print
Do not opt-in for a casino bonus that has a wagering requirement on deposited funds and bonus money.
If you notice unfair terms, do always report them. If not to the UK gambling commission then to the licensee themselves.
For more informative content, visit our no account casino glossary.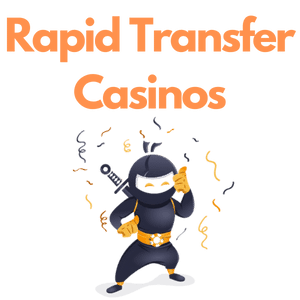 Rapid Transfer Casinos – Best Casino Sites Accepting Rapid Transfer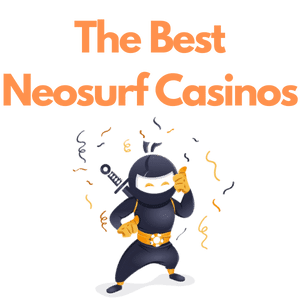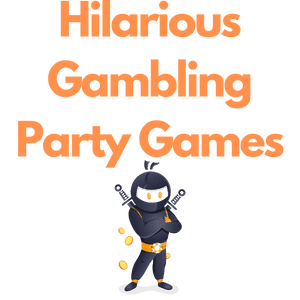 7 Hilarious Gambling Party Games to Enjoy at Your Next Party