Last Updated By Max Deranker
Published
Kahnawake Casinos – Online Casinos With Kahnawake License
In today's technology-led world, one of the first rules in online gambling is to choose your casino carefully and ensure you're safe. This is where Kahnawake casinos and the Kahnawake Gaming Commission come in.
Although everyone should thoroughly research before signing up for an online casino, the Kahnawake Gaming Commission has created legislation to protect Kahnawake residents further and ensure their safety in online casinos.
In this article, we'll take a look at the role of the Kahnawake Gaming Commission and delve into what to expect from Kahnawake casinos.
All Online Casinos With Kahnawake Licence
About the Kahnawake Gaming Commission
Established in 1996, the Kahnawake Gaming Commission regulates and licenses online casinos, poker rooms and sportsbook sites. It also covers brick-and-mortar casinos in the Kahnawake Mohawk Territory.
Many authorities have tried to restrict online gambling, but the Kahnawake Gaming Commission saw the value and potential instead. And decided to introduce legislation to protect the players. Considering how long it's been in existence, the Commission is something of a trailblazer in the world of online gaming regulation.
Today, the Commission regulates over 50 licensed Kahnawake casinos. A strict code of conduct includes ensuring online gambling is fair, honest and responsible. It also ensures that data is held securely, that anyone under 18 or vulnerable is protected and that any link to criminality is prevented.
The regulations were amended in 2010. And since then, all online gaming companies must use the Mohawk Internet Technologies (MIT) data center that provides them with the connectivity needed to operate.
Because technology has led to an increase in online gambling sites located around the globe, the Kahnawake Gaming Commission has also forged links with other trustworthy authorities. Such as the Malta Gaming Authority and the United Kingdom Gambling Commission.
Different Types of Kahnawake Gaming Licences
All Kahnawake casinos operating within the Kahnawake Mohawk Territory need a gaming license to operate legally. The Kahnawake gaming license applications go through a thorough vetting system before a decision is made and a preliminary permit granted to operate under Kahnawake gaming law; this is only renewed after further checks and reviews by the compliance officer.
There are four main types of licences issued by the Kahnawake Gaming Commission:
Interactive Gaming Licence (IGL) – this permits a company to provide hosting facilities in Kahnawake. Since only one permit can be issued at any one time, Mohawk Internet Technologies has held the only permit since 1999.
Client Provider Authorization (CPA) – this allows interactive gaming services from the hosting facility that holds the IGL. There is no limit to the number of CPAs that can be issued. Anyone holding this licence is also known as an Authorized Client Provider (ACP), and there are no restrictions on the type of interactive gaming permitted – poker, casino, sportsbook are all included.
Inter-Jurisdictional Authorization (IJA) – similar to the CPA, this allows organizations that hold licences granted by other jurisdictions (the primary jurisdiction) to locate equipment and personnel in Kahnawake. In this case, the primary jurisdiction is ultimately responsible for regulating the company's activities.
Key Person Licence (KPL) – this is issued to at least one key person employed or contracted by the IGL or CPA licence holder and in a managerial or operational role.
One great advantage of being licensed by the Kahnawake Gaming Commission is that casinos don't have to pay taxes because the Mohawk Tribal District doesn't report to the Canadian government.
This creates an excellent incentive for online casinos to request a licence. And therefore be governed by the code of conduct. The same applies to software providers and land-based casinos on the Kahnawake territory. A qualified guess is that this is where the Metaverse casinos will look for their license shortly.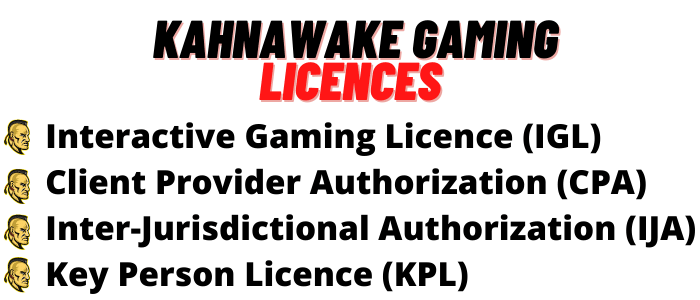 Are All Kahnawake Casino Sites Reliable?
The Kahnawake Gaming Commission's role is to ensure that the region's casinos are operated fairly, safely and reliably. Thanks to the thorough application process, online gaming companies won't receive a licence if they don't meet these criteria. This includes ties (no matter how remote) to any form of organized crime or criminal activity.
The Gambling Commission also ensures that no one under 18 is allowed to gamble in any Kahnawake casino. It also protects players by overseeing that they are treated honestly and equally, such as receiving winnings quickly and giving new players the details they need to make decisions about the risks.
Suppose the online gaming companies fail to follow the codes of conduct. In that case, Mohawk Internet Technologies has the power to immediately close down any website that's not acting within the rules. This ensures that players can be confident that Kahnawake casinos are not only reliable but safe.
The Commission is well-respected worldwide, although there was a scandal in 2007 when two sites were discovered to be cheating players out of their winnings. The Commission alerted the authorities and was not at fault. It did face a few knocks to its reputation at that time.
Today, the Kahnawake Gaming Commission is a leader in online gambling regulation. And it has signed agreements with institutions such as the Financial Services Regulatory Commission. It also works closely with independent gambling organizations to test online casinos, particularly in checking the trustworthiness and reliability of new sites for players.
What Casino Games Can Be Played at a Kahnawake Casino?
Despite the rigorous licensing process, there's a fantastic choice of games and poker rooms available at Kahnawake casinos. Players can be confident that they have access to all the favourites, including slots, progressive games, table games such as craps and roulette and card games such as poker, baccarat and blackjack.
Several also offer live dealer games to help create a traditional casino experience – perfect for those who can't travel to a brick-and-mortar location.
In fact, there is little to differentiate Kahnawake casinos from any other online casino once you get into the list of games and how they operate, but all with the knowledge that you are protected while you play.
Over 1200 Casino Games
A quick online search will bring up a list of the Kahnawake casinos operating with a licence, and from there, you can look through the individual offers and games. Some boast over 1200 slot games, 70 table games, and multiple blackjack variations. There's so much choice that you're bound to find something to suit, no matter your interest, risk or skill level.
A full range of payment options is available, including credit cards, iDebit, casino with Interac, digital wallets such as Skrill and Neteller, and bank transfers.
The usual incentives such as welcome bonus, VIP programs, mobile support and 24/7 customer support with email and/or live chat are also available from Kahnawake casinos. Pretty much everything we need to get a great gaming experience. Sign-up casino bonuses can include anything from no deposit bonus free spins to $1,000 in bonuses across the first three deposits.
Pros and Cons
Undoubtedly, the advantages outweigh the disadvantages of Kahnawake online casinos. The Commission is secure and trustworthy; it operates with other authorities and attracts leading software providers, which means plenty of choices. It guarantees player safety and fair treatment so you can enjoy the protection the code of conduct provides and relax while playing in its licensed casinos. Another pro is that there are no limits on these casinos.
So let us speak of disadvantages, these are mainly centred around the popularity of the Kahnawake online casinos. Because some of the most prominent and well-known online casinos aren't hosted here, the ones that are, tend to be lesser-known. But that doesn't mean that they are inferior in any way – it's just that they don't have a spotlight in the worldwide market.
We've also found out that all Kahnawake casinos do have limits on withdrawals. We prefer casino sites with no withdrawal limits , as the few times we hit big, we naturally want to withdraw the winnings in one go.
Another disadvantage is that very few new online casinos appear on the list, although this is more than made up for by the excellent reputation of the older casinos. And finally, the number of websites is not as large as in other areas of the world – but that just adds to the perceived value of the sites that have been granted licences.
3 Best Online Casino Sites for Online Gambling in Kahnawake
With so many Kahnawake online casinos on the list, we've dug into our favourite top three to give you an idea of what's on offer:
1: Sia Casino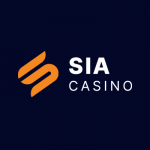 Previously known as Sports Interaction, Sia Casino is the best Kawhnawake casino, according to us. It offers a wide range of traditional and live casino games and sports betting (as the original name suggests). Games include blackjack, baccarat, roulette, and casino hold 'em.
There's a real focus on user experience and mobile support features prominently. SIA is also one of the few online casinos offering live dealer games on mobile and the ability to bet behind, placing bets on another player's hand. There are also progressive jackpots and a full range of money payment options.
The user experience is excellent, with prompt payouts and top customer service. Players are protected by industry-standard SSL encryption technology, ensuring that personal and financial information is kept safe.
SIA is a great all-rounder for Canadian players, particularly those looking for a live online casino environment or those constantly on the move. Great casino bonus of 100% up for grabs
2: Casino Friday

Registered in Curacao and introduced to the Kahnawake Gaming law last year, this relative newcomer offers a welcome bonus package and daily free spins on several top favourite games.
Incentives feature heavily at Casino Friday. So much so that they've even patented a system called SpinBooster ™, and there are cashback bonuses for loyal players, VIP promotions and personalized services.
Personal data is protected via SSL encryption technology and a wide range of payment options, including cryptocurrencies such as BitCoin and Ethereum.
There are over 2,000 games on offer, covering slots, table games and live casinos. The majority of titles are in the slots section, organized by theme and categorized according to their features such as high volatility, re-spins etc. Although the table games are more limited in comparison, all the regular favourites are there, such as roulette, video poker, blackjack and baccarat. And, of course, the excitement has increased a notch or two with the live online casino option.
3: Lucky Days Casino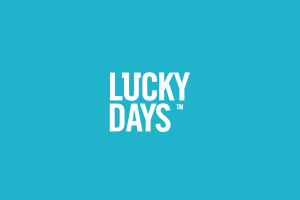 Another relative newcomer from Curacao, LuckyDays Casino, offers over 1,300 games and is an excellent option for anyone exploring a new gaming site. All the old favourites are here, and there's a live casino version.
For those who prefer slots, there's an excellent library of titles from all the major publishers. And, if you're not sure where to start, you'll find a recommended section and one for new releases if you want to be the first to try out new games.
There's support for mobile versions of the different games so you can play your favourite titles on the go. Customer service is available, and the casino supports cryptocurrency payments.
LuckyDays Casino is another excellent option for anyone looking to get their hands on a great range of casino games with all the latest casino payment options.
Are Kahnawake Online Casinos Legal in Canada?
Over the years, there have been several discussions about whether the Kahnawake casinos are legal. However, online gambling is a bit of a grey area and, technically, it's not prohibited in Canada. What is illegal, though, is the operation of an online casino within Canada without a licence, although the government will not issue them to online casinos.
The casinos might be considered to be operating illegally by operating within the Mohawk territory in Canada. However, they operate under licence and are carefully controlled and regulated by the Kahnawake Gaming Commission. Therefore, they could be considered to be operating legally. It's a very unusual situation, and it's easy to see why some might question it.
What's important is that the online gambling industry is flourishing, which means it's doing well within the guidelines and codes of conduct. Players simply need to ensure they choose casinos that the Gambling Commission comprehensively regulates to protect themselves from risk.
Final Words
Thanks to the work of the Kahnawake Gaming Commission, the licensed casinos are safe to use, and players can relax knowing that the casinos have been thoroughly vetted and support responsible gambling.
However, before getting caught up in the excitement of the games on offer, players should always make sure that any casino they use is licensed and regulated – information that can be found at the bottom of any home page. Then, as a player, once you've done your homework, relax, enjoy and have some casino fun! We'd love to have some no-account casinos featured among the Kahnawake casinos, but they are currently licensed elsewhere.
We suggest going for MGA casinos over Kahnawake casinos.