Last Updated By Max Deranker
Published
How Players Benefit from Pay N Play Casino
Typically, a pay n play casino is one where you do not have to create an account, which is why they're also known as no account casinos. However, some pay n play casinos are considered "hybrids" or offer a no account and a signup option.
Pay n play casinos are becoming increasingly popular for a good reason. For players, these sites offer several benefits, including convenience, privacy, and security. Perhaps most importantly, pay n play casinos make it easy to start playing.
There's no need to create an account or provide any personal information. Pay n play also offers a high level of privacy. Unlike traditional online casinos, pay n play sites don't require you to provide any personal information. This means your identity remains confidential, and you don't have to worry about sharing your data with third parties. Finally, pay n play casinos are very secure. All transactions are processed through trusted payment providers, so you can be sure your money is safe.
But whether it's a Pure or a Hybrid option, the advantages of a pay n play casino are specifically centred around the no account option. Why should you avoid signing up or creating a login? Here are some of the most significant benefits of a pay n play casino:
Pure Convenience
The most obvious benefit of a Pure pay n play casino is the pure convenience. Much like walking into a land-based casino, a pay n play casino allows players to enter the site and get right to playing as if they have cash in hand.
Of course, you'll still need to choose your deposit amount and use your banking login through Trustly. But that's sort of like showing your ID at the door of a land-based casino to let them know you're at least 18.
At traditional online casinos, the signup process can be pretty extensive. To register, you need to provide a lot of your personal information, and that's on top of the payment info. A pay n play casino allows you to skip all that.
Start playing directly, no-hassle registration
No signup process
Extra Privacy
By virtue of not providing your personal information, you're protecting it. No website can 100% guarantee flawless security and no data breaches ever.
Trustly and the online casino utilize state-of-the-art encryption and security, but even then, nothing is foolproof. But if you don't have an account at a casino, what information could be compromised? None, because you didn't provide any.
Pay n play never experienced data breaches
Instant Withdrawals
At a traditional online casino, you need to request a withdrawal. Approval can then take multiple days. And it also comes down to your payment method. If you're doing a check by mail, you could wait a month or more for your winnings. Even payment to PayPal can take a few days to go through, adding up your total withdrawal time to a full week or longer.
At a pay n play casino, withdrawals are as instant as deposits. Simply choose the amount, use your bank account login through Trustly, and the funds will instantly transfer. Read more about our guide to fast payout casinos.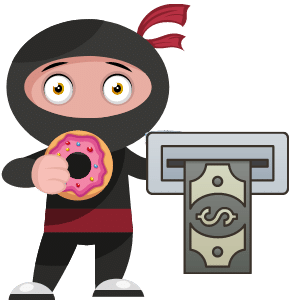 My favourite benefit – Instant Withdrawals
No Promotions or Ads
Many players enjoy receiving offers from an online casino. If you're an online gambler who enjoys taking advantage of the promotions, tournaments, special offers, new game releases, and so on, this probably isn't a benefit for you.
But if you find emails, text messages, or push notifications annoying and tedious, then this will be a huge benefit. By not providing any personal information, the casino has no way to send you anything.
Skip the spam
The online casinos cannot get in touch with you
Best on Mobile
Fast casinos are great on desktop but even better on mobile. If you're on the go and feel like a quick game of blackjack or online slots, you do now have the possibility to join a casino and make the first deposit within 2 minutes. Isn't that great?
According to Statista, we might have up to 33.8 million mobile users in Canada by 2025. Simply imagine how popular this type of online casino gameplay will be!
Bonuses Are Still Available
While you won't be notified about bonuses, you can still take advantage of them. The best pay n play casinos offer daily, weekly, and monthly bonuses and events that you can instantly opt-in to. The same goes for no account betting sites, where you can place bets on sports events in a glimpse of a second.
Speaking of which, check out the 5 best bonuses at no account casinos.
Summary
These are some of the most significant advantages of choosing a no account casino, or a Trustly casino if you will. It is finally available in Canada, among many other countries, so why not give it a go? On our home page, we've presented some of the best pay n play casinos for you!