Last Updated By Max Deranker
Published
7 Hilarious Gambling Party Games to Enjoy at Your Next Party
Are you ready to roll the dice, shuffle the cards, and spin the wheel of fortune? Hosting a casino-themed party is a fun way to bring friends and family together for an evening of excitement, laughter, and friendly competition. Whether you're a gambler yourself or just looking to infuse your gathering with a touch of Vegas-style thrill, we've got you covered.
We'll delve into a captivating array of casino-themed party games that will add a dash of glamour and entertainment to your casino party. From the classic to the creative, these games are designed to keep your guests engaged, entertained, and eagerly anticipating the next round.
So, let's dive into the world of shot roulette, dart poker, and more and discover how to turn your ordinary get-together into an extraordinary gambling extravaganza. Get ready to ante up and let the casino party games begin:
Shot Roulette
Dart Poker
Card Tambola
Card Castle Building
Liar's Dice
Blackjack Poker Night
Casino Charades

Briefly About Casino Party Games
Party games have an innate ability to transform any gathering into an engaging and unforgettable experience. They break the ice, ignite laughter, and create lasting memories among friends, family, and colleagues. But when you infuse the excitement of casino-themed elements into these games, the energy and allure of your event reach a whole new level.
Casino party games take the concept of traditional party games and amplify them with the thrill and glamour associated with casinos. Imagine the rush of placing bets, the suspense as the roulette wheel spins, or the strategic decisions of a high-stakes poker game. Games can be offered at a casino night party.
What sets casino-themed party games apart is their ability to cater to a diverse crowd; there's a game for everyone. From the simplicity of dice games to the complexity of card games, these activities provide entertainment that bridges generation gaps and brings people together, fostering interaction and friendly competition.
A casino night party isn't just about the games; it's about immersing your guests in an environment that oozes sophistication and excitement.
Picture the elegant décor, the dimmed lighting, and the sound of shuffled cards mingling with the buzz of conversation. Casino party games bring this ambience to life, turning any space into a hub of entertainment reminiscent of the grandest casinos around the world.
Introducing Our Favorite Gambling Party Games
Get ready to up the ante on your event's entertainment with our handpicked selection of popular casino games for your party. From the strategic depths of poker party games to the classic shot roulette wheel, each game on our list has the potential to deliver an unforgettable experience that will leave your guests eagerly awaiting their next round. So, without further ado, let's dive into our curated collection of casino party games that are sure to light up your event!
1. Shot Roulette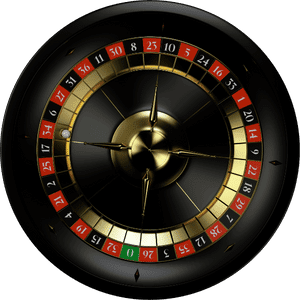 How to Play: Shot Roulette is a drinking game that combines the excitement of roulette with the fun of taking shots. Place a roulette wheel on a table and label each slot with a different drink or shot.
Players take turns spinning the wheel and drinking the shot that corresponds to the chosen slot. This drinking game will quickly put the players in a merry mood when they down different drinks.
What You Need: Roulette wheel with labelled slots, shot glasses, and alcoholic beverages.
Number of Players: 2 or more.
Time to Play: Rounds are usually quick, so the game can be played for as long as you like.
Wanna make it even more exciting? "Forget" to label the different drinks and allow the player to get surprised with anything from chilli vodka to tequila. And why not mix in some water as well?
2. Dart Poker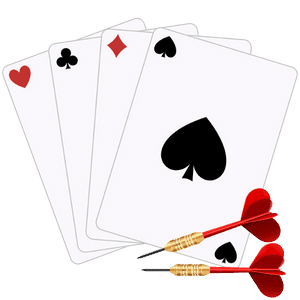 How to Play: Dart Poker is a blend of darts and poker. Players take turns throwing darts at a dartboard. Each section on the board corresponds to a playing card. After each throw, players collect the card corresponding to the section they hit. The goal is to create the best poker hand from the collected cards.
What You Need: Dartboard, darts, deck of playing cards. No poker chips are needed.
Number of Players: 2 or more.
Time to Play: The game can last as long as you'd like, but typically a few rounds would suffice.
3. Card Tambola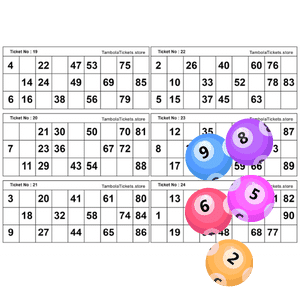 How to Play: Card Tambola is a variation of the traditional Tambola (Bingo) game. Players purchase cards with a grid of numbers. A caller draws numbers randomly, and players mark the corresponding numbers on their cards. The first player to complete a specific pattern on their card wins.
What You Need: Tambola cards, numbers or number balls, markers or daubers.
Number of Players: 3 or more.
Time to Play: Each round can take around 15-20 minutes.
4. Card Castle Building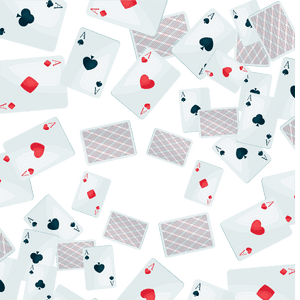 How to Play: This is not a casino game you can usually find in a regular top online casino. But since it is done with playing cards, it still counts! Card Castle Building is a creative game where players use a deck of cards to build structures like castles.
Players take turns placing cards strategically to form walls, towers, and other architectural elements. The player with the highest card castle at the end wins.
What You Need: Deck of playing cards. More decks for more players.
Number of Players: 2 or more.
Time to Play: The game's duration depends on the complexity of the structures being built.
5. Liar's Dice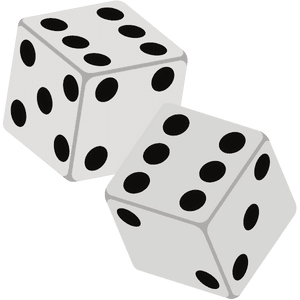 How to Play: Liar's Dice is a bluffing game where players roll dice secretly and bid on the total number of dice showing a certain value across all other players. Players can either raise the bid or challenge the previous bid as a lie. The loser of the challenge loses a die.
What You Need for This Casino Game: Dice, cups for rolling, a container for shaking, and a surface for bidding.
Number of Players: 3 or more.
Time to Play: Rounds are relatively quick, making it suitable for multiple rounds in a session.
6. Blackjack Poker Night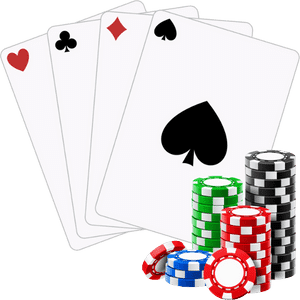 How to Play: Combine elements of blackjack and poker by playing Blackjack Poker Night. Players are dealt two face-down cards, and a communal hand is placed in the center.
Players take turns drawing cards from the communal hand to improve their hands, aiming for the best poker hand possible.
What You Need for This Casino Game: Deck of playing cards, poker chips for betting.
Number of Players: 2 or more.
Time to Play: Time per hand can vary, but it's recommended to set a timer or limit to keep the game moving.
7. Casino Charades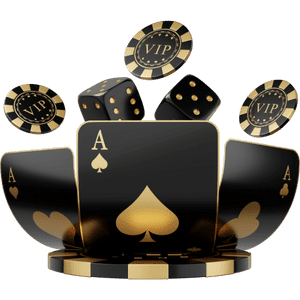 How to Play: Casino Charades is a fun game with a twist on the classic charades game. Players take turns acting out casino-related words or phrases (e.g., slot machine, poker face) without using any verbal communication. The goal is to guess the word or phrase correctly within a time limit.
What You Need for This Casino Game List of casino-related words/phrases, timer.
Number of Players: 4 or more.
Time to Play: Rounds are quick, so the game can be played for multiple rounds within a session.
A Casino Themed Party Game for Every Flavour
When setting up for a casino theme party keep in mind that casino party games offer incredible versatility. They can be customized to suit various themes, whether a formal black-tie affair or a more relaxed gathering. The games' adaptability means they can be tailored to your preferences, creating a luxurious high-roller experience or a casual evening of dice rolling and card dealing.
Casino party games are the secret ingredient that turns a regular gathering into an extraordinary event. They blend entertainment, competition, and camaraderie seamlessly, leaving guests with a sense of exhilaration and satisfaction.
Summary
From the moment you introduce these engaging casino-themed party games, the energy and excitement at your event will be taken to a whole new level. Whether you're looking for a casual evening of laughter or a more strategic gaming experience, our handpicked selection offers a game for every preference.
So, as you prepare to host your next gathering, consider the thrill and camaraderie that these party games can bring to the table. Get ready to roll the dice, shuffle the cards, and let the games begin!
More Articles I Recommend