Last Updated By Max Deranker
Published
Why Do I Need To Verify My Casino Account? Casino Identity Checks
There are many reasons why online casinos perform a verification process before they pay out any money to the player's account. You need to verify your casino account to prevent money laundering, prevent underage gambling, and help identify stolen credit cards.
One of our team members used to work in a reputable online casino's Payments and Fraud department. We've picked her brain to tell you everything you need about online casino verifications. From withdrawal to age and phone number.
Remember that verification is always for the players' security at the end of the day.
At the end of the day, it all comes down to the following:
When Will I Be Asked To Verify My Casino Account?
Unless you play at a no account casino, you will have to verify your casino account sooner or later. Most verifications will happen when you make your first withdrawal request at the online casino. However, this can depend on the amount you wish to withdraw.
We suggest that you:
The Reasons Why Online Casinos Need Your Documents for KYC
Prevent Underage Gambling
Prevent Financial Crimes
Follow Regulations
Keep Self-Excluded Players Out Of Gambling
Prevent Underage Gambling
Preventing underage gambling is essential for a number of reasons. For one, gambling can be addictive and lead to financial problems. It can also be a form of escapism that takes people away from their responsibilities.
Additionally, gambling can be a very risky activity, and underage gamblers are more likely to suffer from gambling-related problems. Since sign-up details can easily be faked and manipulated, the only way to prevent underage gambling is by asking for ID verification. Unless the player logs in with BankID or similar.
The UKGC, together with other licensees, is very strict on protecting under aged from online gambling. Not only that, but it is also illegal for the under-aged to gamble online! Online casinos have been given 27 hours to confirm the players' age in the UK, if they are unable to do so, they need to close that player's account.
Prevent Financial Crimes
While it's easy to gamble online from the comfort of your home, it also opens up the possibility for financial crimes such as money laundering. That's why many online casinos require their customers to complete a KYC (Know Your Customer) process. This involves verifying your identity and ensuring that you are who you say you are.
In some cases, it may also involve disclosing your source of funds. The KYC process helps to protect both the customer and the casino by preventing fraud and other illegal activities. This KYC process is quick and easy and will help keep everyone safe.
Follow Regulations
All legitimate casinos are required by law to follow certain regulations. This includes verifying player accounts, and it's something that even the most established brands have no choice but to do. Because of how strict these laws can be, when they're not followed properly or at all closely enough – which could lead them straight into trouble with federal agencies.
Keep Self-Excluded Players Out Of Gambling
Gambling is a fun and entertaining way to spend some time, but it can also become a severe problem. Self-excluded players are those who have decided to stop gambling for their own safety and well-being.
It is vital to keep self-excluded players out of gambling venues to help protect them from temptation and relapse into their gambling habits.
There are a few ways to do this, and the best one is to not let them gamble at any site again. A self-excluded gambler that is KYC'ed will not be able to gamble at any licensed online casino.
Age Verifications
Just as when you're on your way into a land-based casino, a staff member will ask you for an ID to confirm that you are over 18 (or 21 in some countries). The exact process follows at online casinos.
Age verifications are being extra pushed in the UK by the UKGC. If an online casino fails to verify a player's age, they risk losing their license. More on that can be found in this article by UKGC.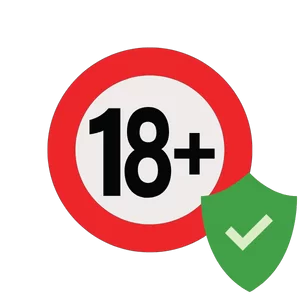 Are There Online Casinos With No Phone Number Verification?
Many players find the phone number verification process annoying and would rather skip it. We've created a big article on the topic of no verification casinos where online casinos with no number verification are listed.
Why Don't Casinos Ask for Verification When You Deposit?
Online casinos will simply never bother players with verification unless they really have to.
Just like when you do not need to show your ID to get into a casino. In this scenario, online casinos do not have to ask for verifications upon deposits. Again, this is not something that comes from the gambling operators themselves but from the licensees.
Are Online Casinos Doing A Credit Check On Me?
An online casino will never do a credit check on its players without telling them about it. This is as they are not required to do so. Instead, they perform a "soft credit check" as it's called in the payment and fraud departments at online casinos.
You provide them with this when you send or upload your documents. This will not be recorded on your credit report!