Last Updated By Max Deranker
Published
Casino Bankroll Management – A Guide for Players
Are you looking to improve your casino bankroll management? This guide will teach you everything you need to know about bankroll management and how to make the most of your money while playing at an online casino. We will cover topics such as setting realistic goals and when it is time to walk away from the game. So whether you are a beginner or a seasoned pro, this guide has something for everyone!
Key Takeaways:
Manage your bankroll carefully

Don't mix gambling and alcohol

Use gambling limits when playing at a gambling site

Make use of offers, promotions, and bonuses

Never play for money you can't afford to lose

Avoid games with a high-house edge

Bet small if you have a small budget. and make use of different games with a good payoff or low-house edge

Play on slot machines with high RTP and avoid big jackpots
What is Casino Bankroll Management?
Casino bankroll management is the act of managing your money while gambling online or in a land-based casino. It includes setting limits for how much you are willing to lose and how much you are eager to win. It also involves knowing when to walk away from the table, even if you are on a winning streak.
Bankroll management is crucial because it helps you to stay in control of your online gambling. Poor bankroll management could lead to you losing more money than you can afford. And, bankroll management can help maximize your winnings and minimize your losses.
Since bankroll management is so important, we have put together a guide with a few tips below.
Do: Set Realistic Goals
Setting realistic goals is the first rule and one of the most critical aspects of managing your bankroll. Before gambling, you should clearly know what you want to achieve. Are you looking to make a quick profit? Or are you hoping to walk away with more money than you started with?
In this significant first step, it is also essential to understand that the odds are stacked against you already from the beginning. The house (the casino) always has a built-in edge whether you play on a classic board game or a slot game.
Do: Set a Budget and Stick to It!
The next step is to set a budget with gambling funds for yourself. This budget should be based on how much you can afford to lose. Once you have determined your bankroll, you need to stick to it! Do not get tempted to bring more money with you than you originally planned.
If you are playing at a land-based casino, bringing a set amount of cash with you and leaving your credit cards at home can be helpful. This way, you will not be tempted to spend more money than you can afford.
If you are playing online, set deposit limits for yourself so you cannot go over your bankroll. Most online casinos will allow you to set these limits in your account settings.
Nowadays, you can even play casino with a $5 deposit.
Don't: Gamble All at Once
The best way to manage your casino bankroll is to portion it into individual sessions. This means deciding how much money you are willing to spend on each gambling session. For example, if you have a bankroll of $200, you might want to divide it into four separate sessions of $50 each.
It is essential to stick to your budget for each session. This means not re- investing your winnings back into the game. For example, if you win $100 in your first session, you should not use that $100 to gamble within your second session. Instead, pocket the winnings and only use your original bankroll of $50 for the second session.
"To manage your bankroll also means placing your bets strategically so that your bets are proportionate to the amount you have to use for a gambling session. If you have $50 to use for a session, it wouldn't be wise to spend $25 on a single bet, or even worse, all the money. A smaller budget usually calls for small bets."
This can be a difficult step for some people, so it is essential to have realistic goals in place (step one). If your goal is simply to walk away with more money than you started, it will be easier to stick to your budget and not re-invest your winnings.
Do: Understand When to Walk Away
Another essential aspect of bankroll management is knowing when to walk away from the table. This can be difficult, especially if you are on a winning streak. However, it is important to remember that the house always has an edge and that, eventually, your luck will run out.
You must walk away if you lose more money than you are comfortable with. The same goes if you start to feel like you are gambling more out of greed than fun. Gambling should be something that you do for fun, not something that causes you stress.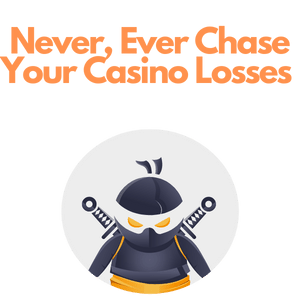 Don't: Chase Your Losses
One of the worst things you can do when gambling is to chase your losses. This means continuing to gamble even after you have lost money to win it back. Chasing losses is common among compulsive gamblers.
Only 21 percent of incarcerated individuals assessed as having gambling addiction thought that their gambling was problematic, according to Therecoveryvillage.
Chasing your losses is a surefire way to lose more money than you can afford and is one of the most common mistakes people make. If you are on a losing streak, it is crucial to take a step back. It might be time to stop playing, walk away, and try another day again. If this is a pattern that you recognize with your gambling, I suggest you ban yourself from gambling for a while.
Do: Use bonuses
Listen, casino bonuses are a great way to extend your budget. If used correctly, they can help you stretch your bankroll and give you more opportunities to win. Bonuses such as free money, no deposit bonus, and free spins without wagering are outstanding. However, it is essential to read the terms and conditions of any bonus before claiming it.
Some bonuses will have wagering requirements that must be met before you can withdraw your winnings. Others might only be valid for certain games. Make sure to read the terms and conditions so that you know what you are getting into before claiming a bonus.
Do: Choose the right casino games.
Not all casino games are created equal. Some games have a higher house edge than others, so you will likely lose money in the long run. I'm talking about high RTP casino slots where the payout is up to 99% and of course lower house edge.
That's why you should choose games with a lower house edge to give yourself the best chance of winning. All of them can be found at the best payout casinos in Canada.
Don't: Mix with Alcohol
We all know that gambling and alcohol don't mix. Not only can alcohol cloud your judgment, but it can also lead you to make rash decisions that you might not otherwise make.
If you gamble, do so soberly. This way, you can make clear-headed decisions and stick to your bankroll management.
Do: Use gambling limits
Most casinos will allow you to set deposit, betting, and loss limits while online gambling. These limits can help you control spending and stick to your bankroll management plan.
Deposit limits will prevent you from spending more money than you can afford while betting limits will prevent you from gambling. The loss limit will keep you from playing once you have reached the amount set.
"In addition to using responsible gambling limits on an online casino, we advise you to take frequent breaks. This way, it is easier to keep check on how it's really going while playing casino games".
Some players still prefer no limit casinos as they get to decide their limits themselves.
Do: Keep a record
Last but not least, keeping track of your wins and losses is essential. This is quickly done by keeping your casino bankroll updated. It can help you see how well you are doing and make necessary adjustments to your bankroll management plan. Several apps bankroll management apps can help you with this, or you can jot down your results in a notebook.
Don't: Count on winning
At the end of the day, gambling is a form of entertainment and should be treated as such. This means that you should not count on winning every time you gamble. Instead, focus on having fun and sticking to your bankroll management plan.
Don't: Develop a gambling problem
Gambling should be a fun and enjoyable activity, but it is crucial to know when to stop. If you find that gambling is causing you stress or negatively impacting your life, it might be time to seek help.
Many resources are available to help those with gambling problems, but the first step should be blocking yourself from online gambling sites. This way, you can take a break and reassess your relationship with gambling. Start by reading our article on how to stop gambling.
Conclusion
There you have it! My guide on how to ensure casino bankroll management. By following these steps, you can be sure that you are in control of your gambling and your money. Always set limits for yourself and walk away when the time is right. Good luck!
Oh, one last advice is to start with a low budget when online gambling. So why not do that on a minimum 10 CAD casino?
If you found this guide helpful, be sure to check out our other online casino guides below: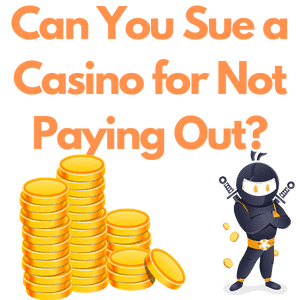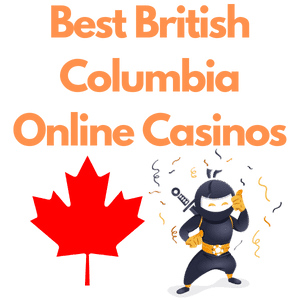 British Columbia Online Casino | Best BC Online Casino Sites