Last Updated By Max Deranker
Published
Glossary: Learn to Understand Frequently Used Terms in No Account Casinos
If you're new to online casinos, many terms and words might feel unclear or even confusing. The industry is growing at a fast pace and there might be terms that you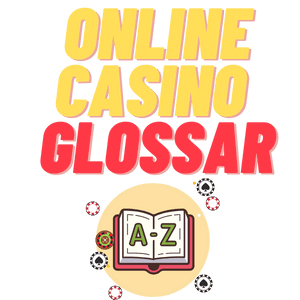 don't recognize, especially in no account casinos, that sort of have their lingo.
This is the ultimate online casino glossary guide for players that like no account gambling.
No Account Casino:
No account casinos are gambling sites that do not require any login or registration when you want to play on the site. Your online bank details are used for identification. Other than that, they are very similar to normal online casinos. They still offer bonuses, a wide range of slots and often a range of different payment options.
Pay'n'Play:
Pay N Play is an innovative payment product that makes accountless gambling possible. When you make a deposit using Pay N Play for the first time, the online casino automatically registers an account for you and completes the KYC process with the data Trustly extracts from your bank account. There are two different types of Pay n play:
Trustly:
Trustly is an online casino payment service provider that allows you to transfer money quickly, easily and securely. Trustly is also the founder of Pay n Play. All you need to play at a Trustly casino is an online banking account. No registration or apps are needed whatsoever.
Bank ID:
BankID is a personal and simple electronic ID for secure identification and document signing on the Internet. It's the online equivalent of a passport, ID card or driver's license. Bank ID is a Swedish tool that was first launched in 2003. You can read more about it on their website or in our bankID casino guide.
KYC
Know Your Customer (KYC), also known as identity verification, is an identity verification process mandated by financial service providers for their users to combat financial crimes such as money laundering. KYC verification helps financial service providers and users comply with local and international laws and regulations.
It also increases trust between users and financial service providers to manage legal risks. KYC is however often time-consuming for the player and can slow down the withdrawal time. That's why no verification casinos are so popular today.
E-Wallet:
An e-wallet is a virtual wallet that lets you process payments to and from your online casino provider/account. These payments usually process faster than ordinary bank transfers and grant lower minimum deposits for players.
Casino Bonus:
A casino bonus is a casino promotion that online casinos offer players on certain occasions. No account casinos usually offer players a cashback bonus rather than free spins. There are many types of casino bonuses:
Deposit Bonus
Refer a Friend
High Roller Bonus
Bonus Wheels
RTP
RTP, also known as Return to Player, is a percentage that gives you insight into how much the given casino game pays out. It indicates the online casino's house edge basically. It is also known as the payout percentage, payout percentage or win percentage. Some online casinos have better RTP than others, you can read more about the best paying online casinos here.
MGA
MGA stands for the Malta Gaming Authority. The MGA issues licenses for all types of online casinos, not only the ones without accounts. The license is the most prestigious license in the casino industry and often offers more security than Kahnawakee casinos or Curacao casinos.
Read more about where no account casinos are licensed.
Metaverse
Just as we explain in our big guide to Metaverse casino, the metaverse is a virtual reality world where its users can interact with each other in different online environments. Metaverse casinos are also played without an account as their players simply connect their wallets in order to start gambling.
More Online Casino Information